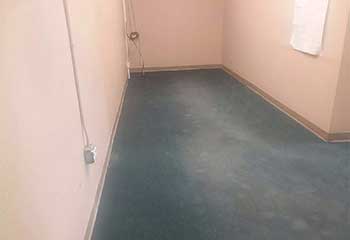 Carpet Cleaning
Customer Issue: Mr. Clark had just bought a new house and wanted the carpet to be clean before moving in.
Our Solution: The textured nylon carpet had very specific dye, so we adjusted the intensity of the cleaning solution very carefully and made the required number of passes with the machine to remove the dirt, dust, stains and odor.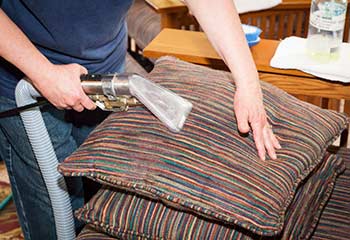 Upholstery Cleaning
Customer Issue: The sectional microfiber sofa of our customer was dull and had a few stains.
Our Solution: After checking the letter-based code, we chose the best cleaning product. With our deep cleaning technique, we extracted the dirt from deep down the fabric, covering all areas of the sofa, including all sides of the cushions.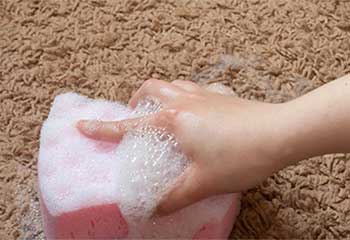 Stain Removal
Customer Issue: We were dealing with a paint stain on frieze carpet, but we didn't know what the type of paint was.
Our Solution: Our first task was to confirm that the stain was left by oil-based paint. Then we softened the stain with steam, broke up the paint into pieces and extracted them gently. After applying our carpet cleaning technique, the stain disappeared completely.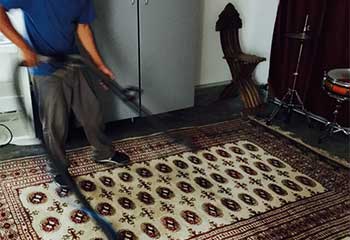 Rug Cleaning
Customer Issue: The two Persian rugs of our customer were visibly dull and dirty.
Our Solution: Our cleaning method involved a technique for removing dust, dirt and pollen particles from the deepest levels of the pile while keeping the fibers protected. In the end, we had softer rugs with vivid colors.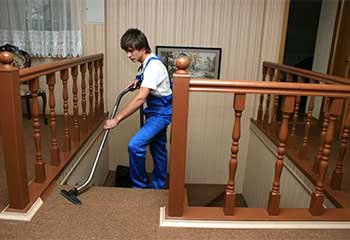 Carpet Cleaning
Customer Issue: The Saxony carpet was dirty and had some light, but noticeable stains.
Our Solution: After testing our materials to confirm they would not cause harm to the fibers or dye, we used a deep carpet cleaning technique to break down the dirt particles deep down in the pile and to extract them.
Vanessa Collins
- Pleasant Hill