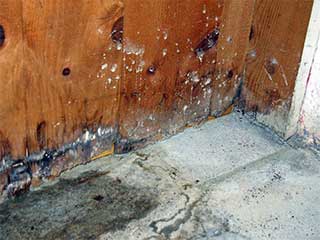 As carpet experts with years in the carpet cleaning services, our professionals are aware of the catastrophic effects of water. With water often leaking in the sneakiest ways, carpet water damage is one of the worst nightmares of homeowners. Since such accidents cannot be prevented at all times, at least you will be relieved to know that we can help you out in the fastest possible manner. Our professionals are experts in water damage restoration, provide fast response services, know what to do to make your life easier and will follow the right procedures so that damage will be kept at minimum levels.Water Damage Restoration
We provide professional water damage restoration services
When it comes to water damage restoration needs, we guarantee fast response. As soon as our experts are notified for such problems, they take action. Such problems can cause even worse headaches related to mildew growth and that's why it is best to report them as soon as you discover them. The good news is that our company can help you fast and has the proper equipment for immediately drying and dehumidifying the flooded areas. Our team moves fast and travels properly equipped. We have dealt with such issues many times and certainly have the knowledge to provide the right services and follow the right steps from the start.
We can deal with a flooded basement, soaked carpets or even mold. Thanks to our experience and equipment, everything will be taken care of as soon as possible. If the problem has already expanded, our professionals can remove the carpet along with the padding in order to let the subfloor dry well and take care of the carpet. Our intention is to dry the areas as fast as possible but also inspect all areas for hidden damaged spots and prevent mold growth. Rest assured that our professionals are experienced in such water damage restoration procedures and our services are offered with diligence.
Water extraction is one of the first things our professionals do before they continue examining the extent of the problem, drying the area and the carpet, and making sure there is no sign of humidity and mold. The process is effective and so is our entire restoration service, and rest assured that our experts are focused and won't leave any spots unnoticed.
If you are dealing with such problems or suspect water leaking, call our company now!